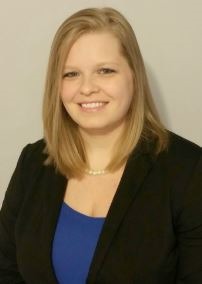 After meeting my husband and starting a family, I found that I struggled to find my voice and passion once my children left for school each day. Never really finding a career that spoke to me, but knowing I was organized and excelled in customer service, I took on some administrative work while searching for my future. Truthfully, it was a bad experience with a real estate transaction that turned me on to the idea of it as a career. I've always wanted to help people and I knew that I could provide that support and assistance that I felt was so lacking from my own transaction.
After obtaining my license and working as an agent, I knew I had finally found my passion. The feeling I get when helping to connect buyers and sellers on one of the largest decisions of their lives is even more rewarding than I had imagined. I love being there to make the transaction easier, smoother, and exciting for each of my clients and their families. Finding Romeo Team Realty has only made fostering this positive experience even more possible for my clients. We are a family here, and my clients know that when they work with me, they are getting the best possible version of real estate they can find.
If I can help you buy or sell, please don't hesitate to reach out to me at 518-322-8088 or 
[email protected]
.